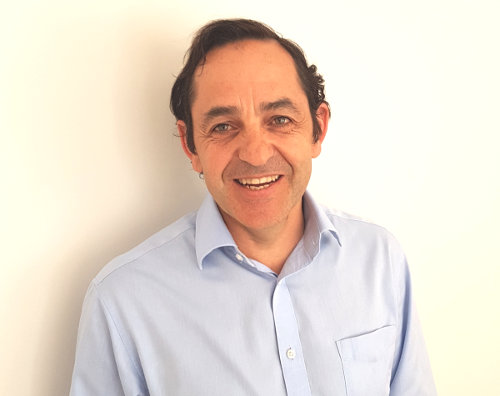 Roberto has more than 20 years of experience in Venture Capital's different phases: Start-Up, Growth, Buyout and restructuring. He worked for 9 years at 3i Group PLC. From 1994 to 1995 as an investment executive in Nottingham, U.K. where he conceived, analyzed and negotiated companies in the UK to invest in their shareholding, being involved in 3 MBO / MBI operations with an investment of around 10M £.
From 1995 to 1999 he worked as Investment Director in Madrid, 95M € were invested in 14 companies, with full responsibility until disinvestment and achieving an Internal Rate of Return of more than 20%. He carried out investments in MBOs, MBIs, Growth Capital, Private Placings and Start ups.
From 1999 to 2002 as Investment Director in Madrid, he was responsible for the Technology Team in Spain and was also a member of the 3i European Strategic Committee. Roberto managed an investment portfolio of 8 investees with an investment cost of € 70M and was also a member of the Board of Directors of six of these companies.
From 2002 to 2003 as Director in Stockholm, he was responsible for the Big Transaction team (Buy-Outs). He took part in the 3i integration of Atle (a Swedish Private Equity company) acquired in 2002, coordinating the 3i position in Sweden and implementing the 3i European Investment Policy. He took part in the investment of the Swedish company Gant. During his last 4 years at 3i he was member of the evaluation committee of new executives of 3i. Also a member of the Board of Directors of Ikusi and SIA.
He has also worked as Director of Vista Capital of Expansión S.A. (Banco Santander group) in Madrid from 2003 to 2010. He was a member of the new team responsible for the relaunch of Vista in the Private Equity market. During this period, Vista invested in 5 companies, directly taking part in 3 operations: Itevelesa, Famosa, and Indas. At current market values, these investments would crystallize returns above 20%. His first investment was in May 2011 with the acquisition of Grupo Playa Sol Hotels, being a member of its Board of Directors.
Roberto joined BeAble Capital in 2016.